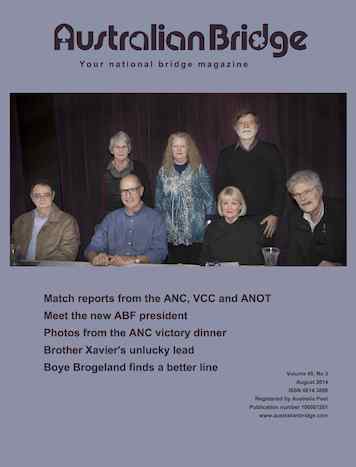 Welcome to the August issue of Australian Bridge magazine. This month's issue has match reports from all the recent events, including a colour pictorial of last week's ANC.
In our continuing Bidding Challenge, we have defending champions Michael Wilkinson and Griff Ware, just back from Asia, competing against ANC runners-up Nick Hughes and Nicoleta Giura. There are regular columns from Bird, Brogeland, Cohen, and many others.
Not a subscriber? Click
here
to sign up now.