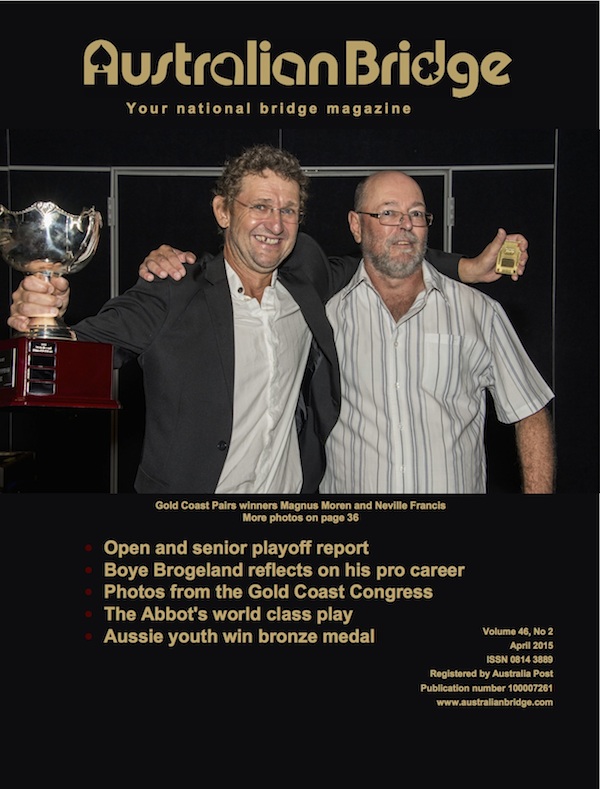 Welcome to the April issue of Australian Bridge magazine. This month's issue has match reports from the Open and Senior Playoff, and plenty of articles to improve your bidding.
In our continuing Bidding Challenge, we have defending champions Pete Hollands and Justin Howard taking on Simon Hinge and Bruce Neill. There are also regular columns from Bird, Brogeland, Robson, and others.
Not a subscriber? Click
here
to sign up now.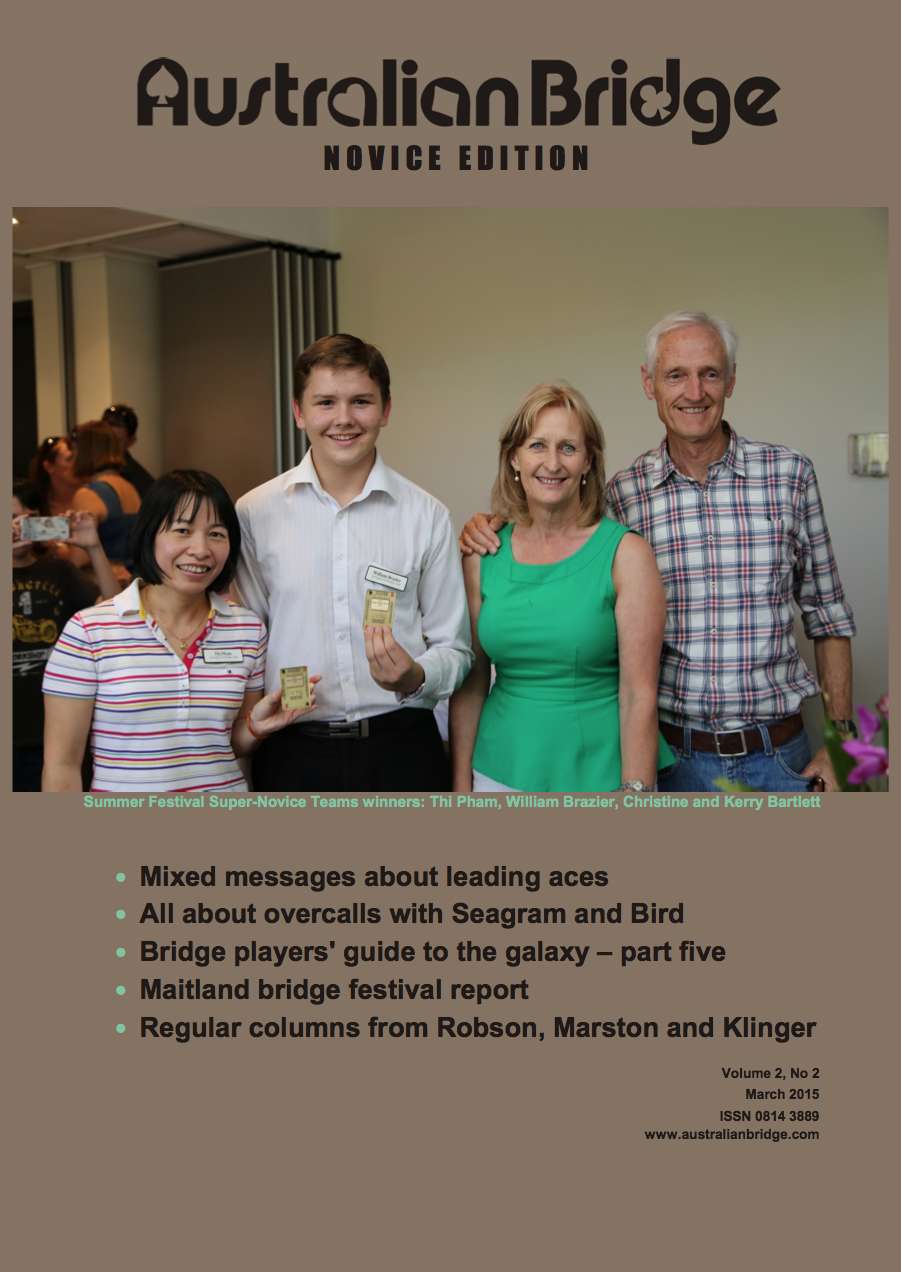 NOVICE EDITION
For less experienced players, maybe you'd prefer our new Novice magazine. The Novice edition is an ONLINE magazine. Existing novice subscribers log in
here
, or click
here
to subscribe now.