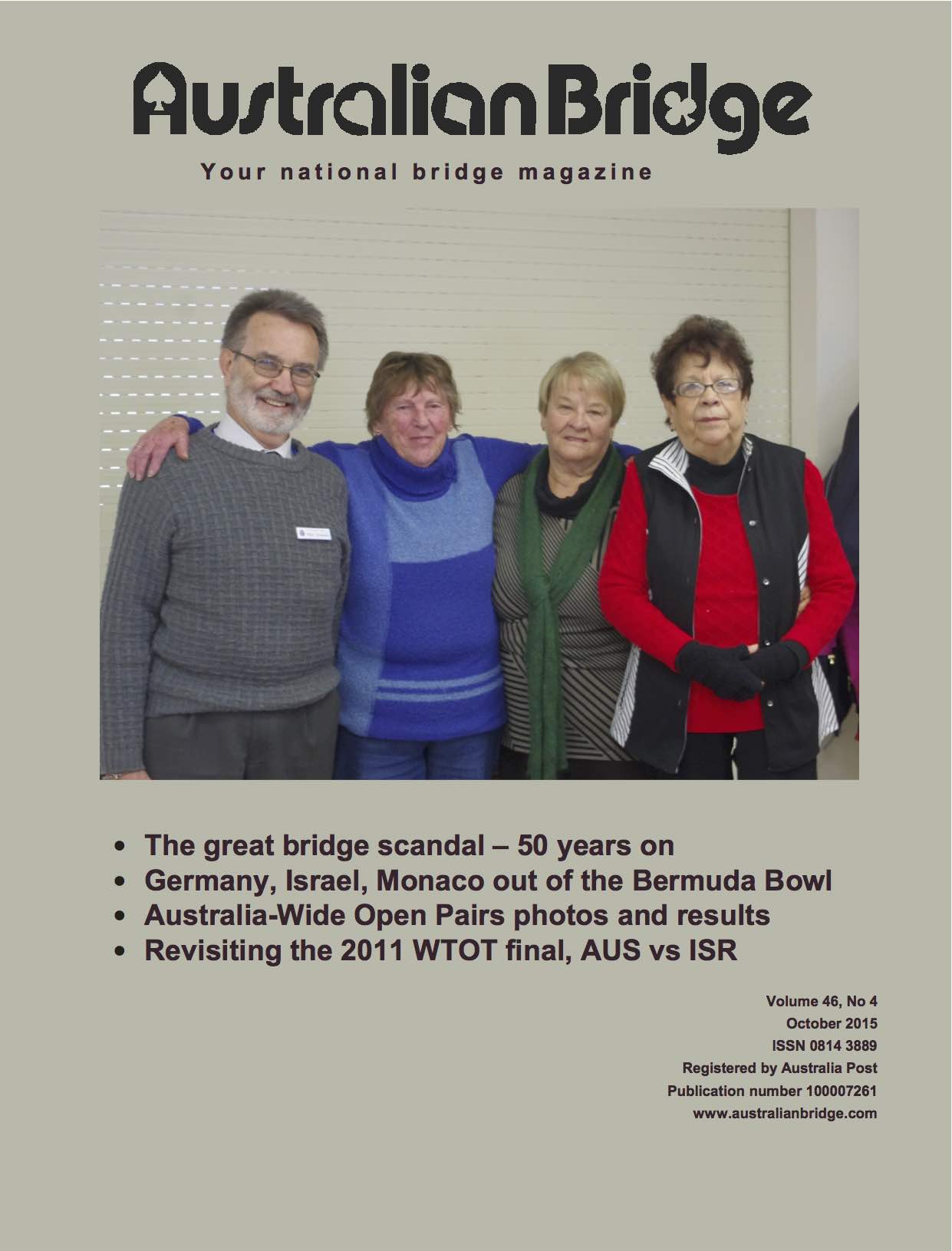 Welcome to the October issue of Australian Bridge magazine. This month we focus on the three cheating scandals that have rocked the bridge world over the past month.
Sartaj reports on how Australia has been affected, and Peter Gill provides some history about how we got here. There are also regular columns from Bird, Brogeland, Robson, and others.
Not a subscriber? Click
here
to sign up now.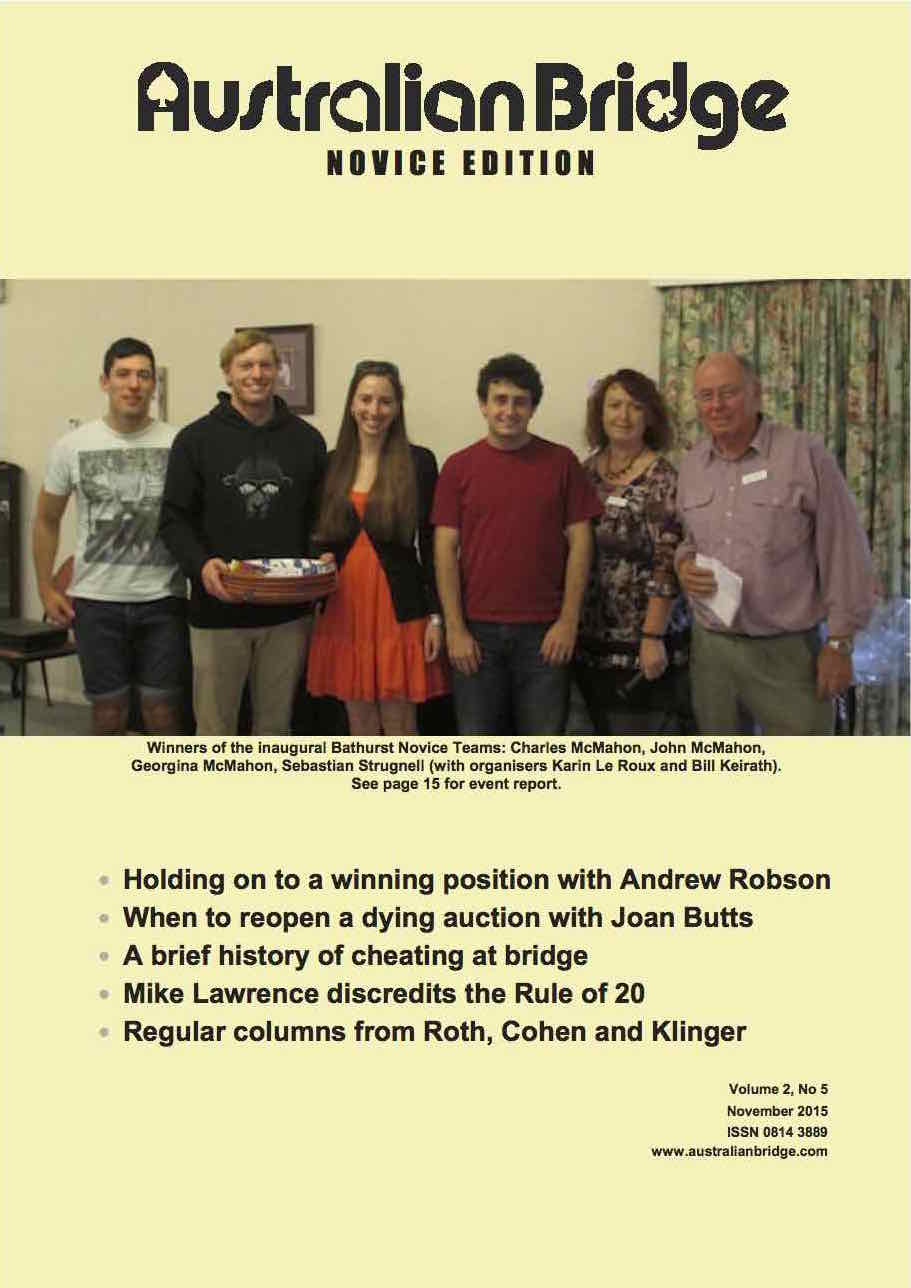 NOVICE EDITION
For less experienced players, maybe you'd prefer our new Novice magazine. The Novice edition is an ONLINE magazine. Existing novice subscribers log in
here
, or click
here
to subscribe now.