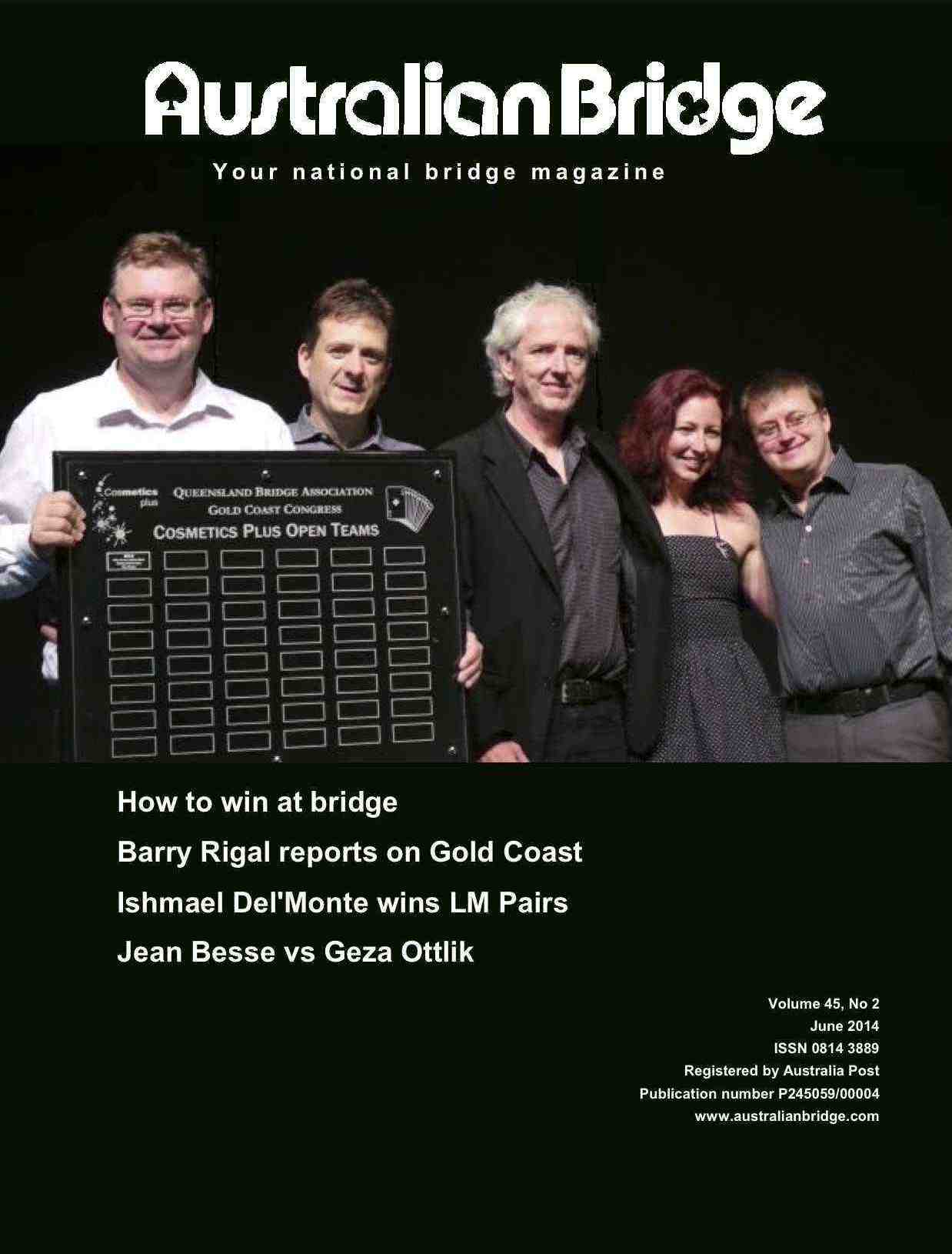 Welcome to the June issue of Australian Bridge magazine. This month's issue leads off with an article by Peter Gill explaining how to become a winner. Barry Rigal reports on the Gold Coast, and Ishmael tells us about his latest overseas triumph.
In our continuing Bidding Challenge, we have defending champions Travis-Melbourne vs Michael Wilkinson and Griff Ware. There are regular columns from Bird, Brogeland, Cohen, and many others.
Not a subscriber? Click
here
to sign up now.