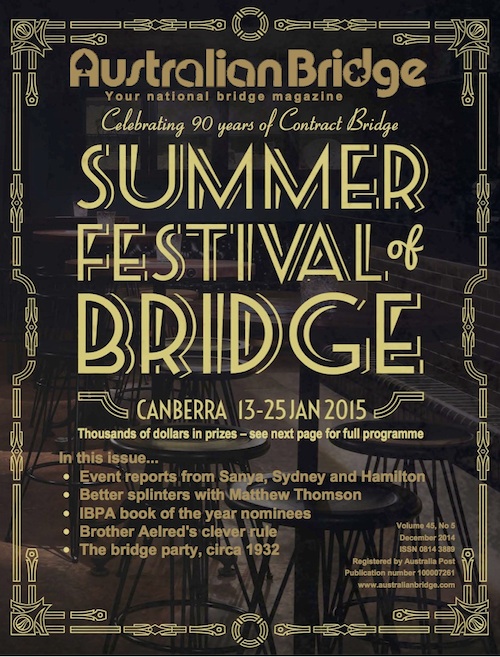 Welcome to the December issue of Australian Bridge magazine. This month's issue has event reports from the World Championships, Spring Nationals and NZ Congress, and plenty of articles to improve your bidding.
In our continuing Bidding Challenge, we have defending champions Nick and Nicoleta taking on Renee Cooper and Ron Cooper from WA. There are also regular columns from Bird, Brogeland, Robson, and others.
Not a subscriber? Click
here
to sign up now.